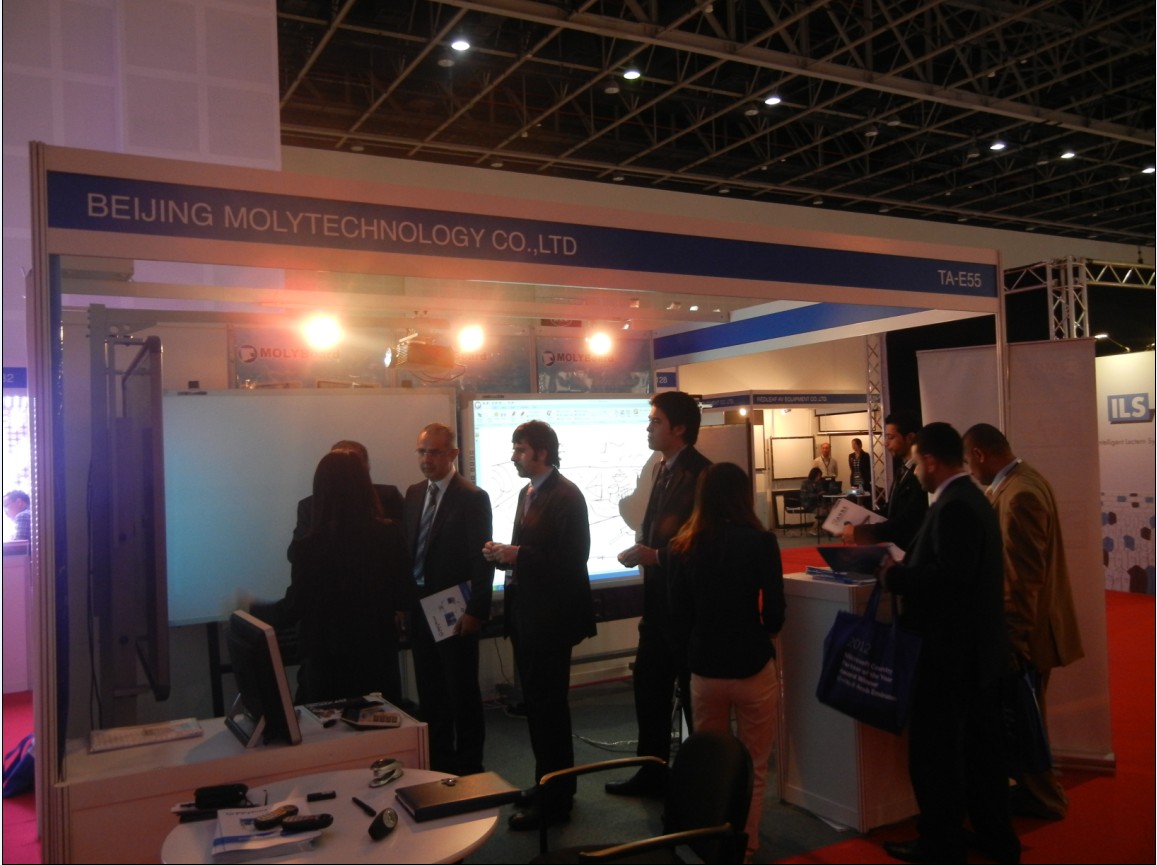 On the 2012 InfoComm Middle East & Africa Exhibition, Moly knows many questions which customers much care about. Adhering to the principle of Sincerity, service the customers the most we can, Moly would like to introduce some important functions that customers cares and deeply describe the MOLYBoard and MOLY software——MolyStudio.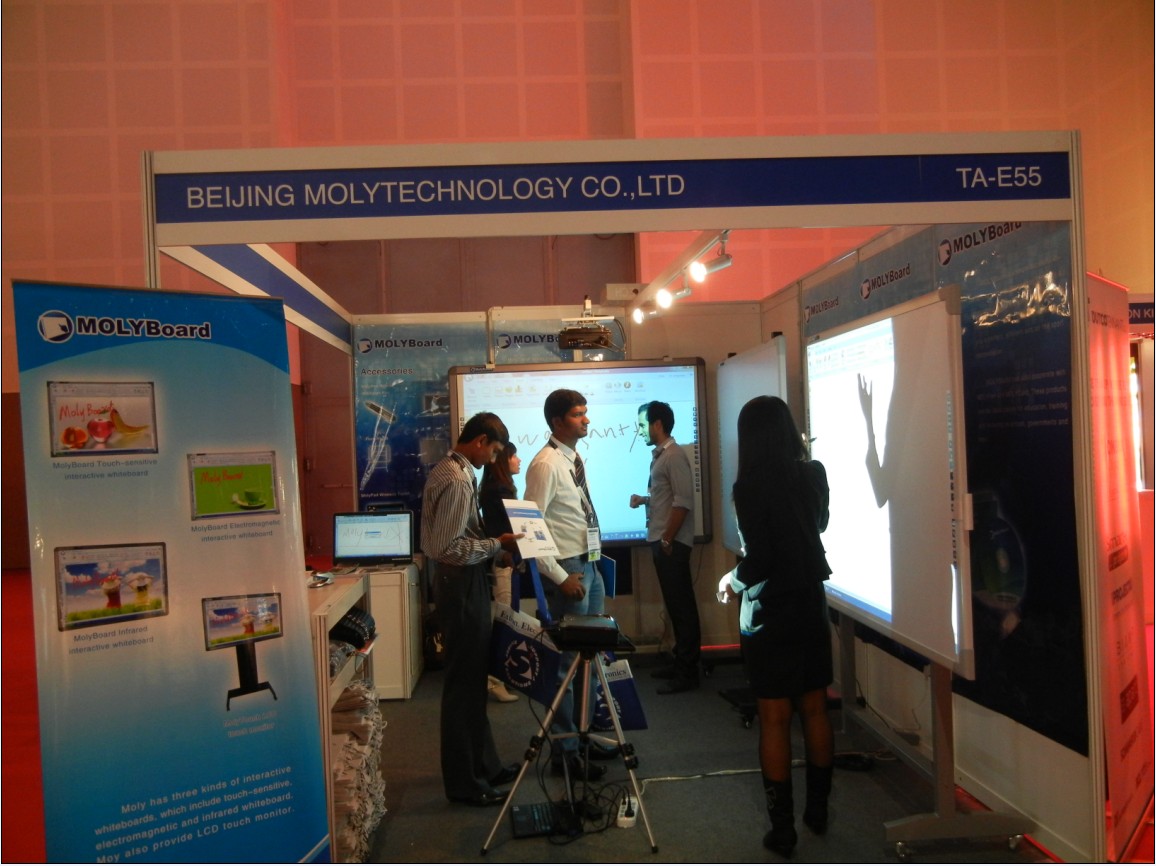 1. MOLYBoard have its own software that is the MolyStudio.
Moly have a very professional R&D team, and the hardware and software engineers can will always design the latest and best suitable software according to the market situation and customers' requirement. Besides, MOLYBoard also support the Promethean software.
2. MolyStudio software can support to open an already exited word, PPT, and do any marks on them. Also can save the page as a word or PPT, and the saved word will not include any marks about the software, just the common word, and then you can send it to your students.
3. MOLYBoard also can open the drawing tools from the desktop- start. And do any drawing on it.
4. There is a website which you can download the Moly software presentation, it will show you how is all the MolyStudio works.
http://www.adrive.com/public/sZ6yTx/Video Presentation.mp4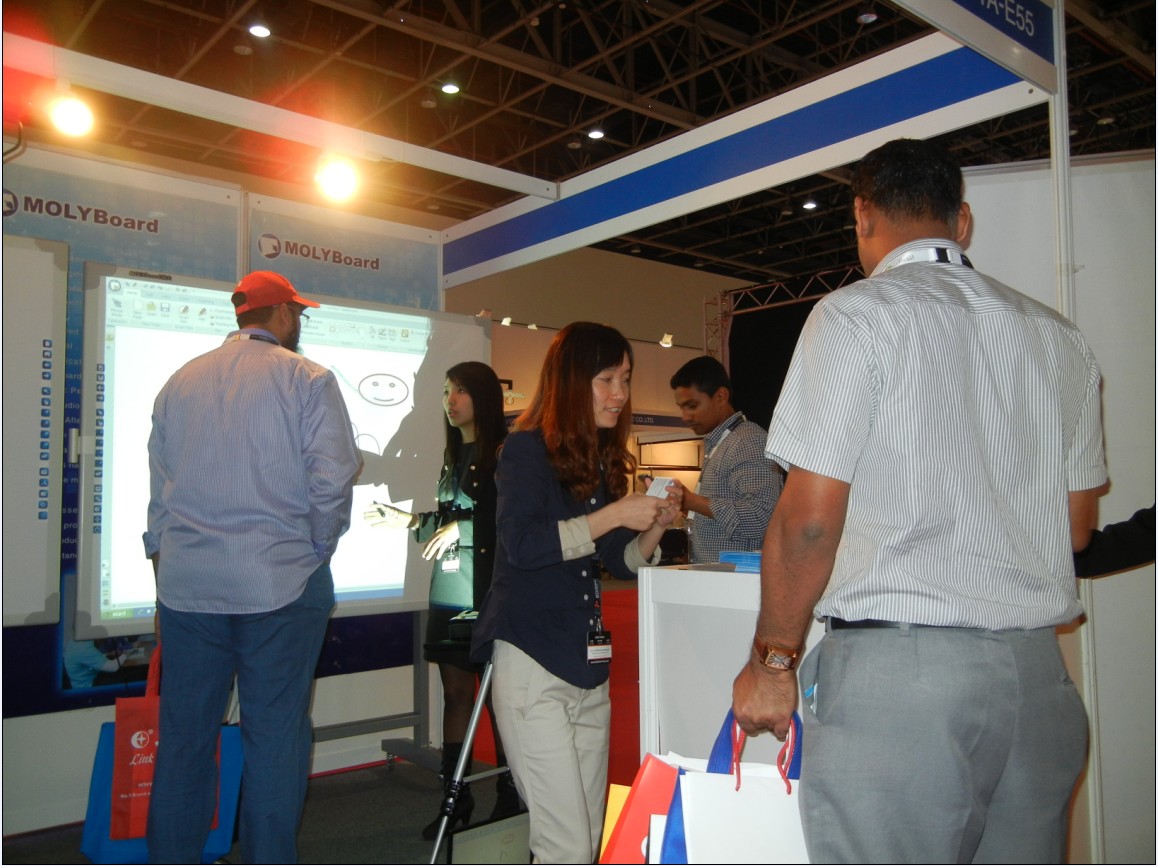 With so many customers' good questions, Moly will pay more attention on the points. This exhibition really a great growth for Moly Company, it not only helps us make a great success, but also let us learn more the most important points our clients have paid.
With more and more customers' support and trust to MOLYBoard product, Moly future's way will go farther and farther and more prosperous.