MOLY new generation LED touch monitor in education.
Source: Posted:2013-4-24 Hits:
With more and more customers would like to choose the LED touch monitor with TV all in one, also for adjusting the trend of the market requirement, Moly
recently launched the new generation LED touch monitor
(19",22",32",42",47",55" ",65",70",82")
, replaced the LCD touch monitor, and here we mainly recommend the LED touch monitor to the customer due to its longer lifetime, lower power consumption, smaller heat, ultra-thin panel than LCD.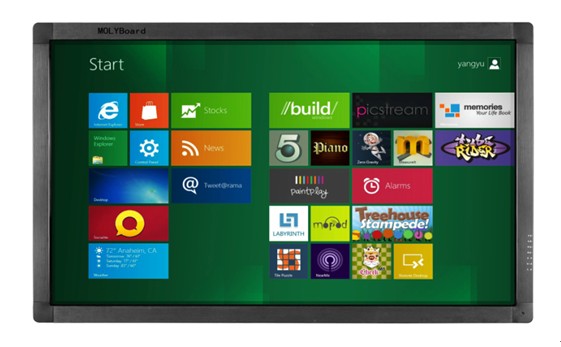 Here, there is a simple LED presentation with the MOLYStudio education software video for you to download; you can have a better understand to our NEW LED TOUCH MONITOR.
Partner

Where to buy

| | |
| --- | --- |
| Tel: | +86(10) 82795257 |
| | +86(10) 82792165 |
| Fax: | +86(10) 82795313 |
| E-mail: | info@molyboard.com |