PS-9000 series product is a new large interactive touch-sensitive system designed for education, conference and other fields.PS-9000 adopts advanced impact-resistant stress technique, support ideal point press sense and writing feeling and it lasts for long time, could be easily written on with fingers and any blunt material.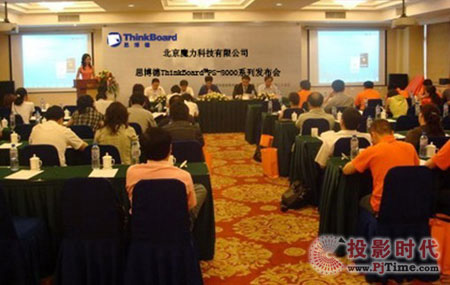 Compared with PS-8000 series,PS-9000 series is totally improved. About the hardware, it not only adds the new soft shortcut keys function, but also adds the number of hard shortcut buttons and features that make operation more quickly and conveniently. About software, from the practical point of view, it adds several new user-friendly features.
The frame, made from silver-aluminum and eco-friendly material, is to everyone's taste; the surface is made from new nanotechnology stearin wear-resistant paint sub-light projector film, tear proof, high-definition, easily cleaned (Board cleaner or wet cloth), no projection light spots, easily writing on, and chemical resistant. The back of board is made of aluminum honeycomb board, non-transformable, blow resistance, and lasts as long as 10 years. With 10m-long USB cable, the connection with computer is faster; this product is easy to installation, you can hung it, pull it, use lifting support, or move it at your will. The software is also very easy to learn. You can choose the surface material which supports both projector and water-color paint brush and 25 meters long USB cable.